Regular price
£300.00 GBP
Regular price
Sale price
£300.00 GBP
Unit price
per
Sale
Sold out
Diamond Inguz LiGHt Healing - Power of 3 Stage 1

CPD approved

One Love - Joy Wisdom heart centred training
Tutors:
Katie Hewson, Elizabeth Scanlon 
Dates: 2024 Dates TBC
Times:
 10am & 3pm - unless otherwise stated (Each Webinar 3 hours approx.)
Duration: 2 Days
Venue: Online - Zoom
Please register for links and password
*Please book early for delivery of course materials to your home
Postage & packaging included 
Overview: Say goodbye to stress and anxiety  - Enjoy a powerhouse of support.
Receive enlightenment with Sacred Mother
unique 'YIN' high vibrational frequencies.
Stage 1) ONE LOVE Diamond Inguz LiGht Healing
:
Today we live with underlying levels of stress and depression. ONE Love Diamond Inguz LiGht Healing brings Incredible solutions to reduce stress, anxiety and fear. A gentle support package from Divine Feminine. A package of Love and nurturing 24/7 sustains daily. A powerhouse of support and LiGht house engagement. A must for sensitives and empaths as it negates negativity, helps to keep out of sea-saw emotions, allowing stability. Emotions such as fear are a big influence and part of the picture for anxiety and depression, depleting energetic support. Receiving training turns this around. Instead of being continually drained, energy increases and puts a line under harsh living and suffering. Feeding love every day. 'ONE Love' allows stability. When overwhelmed we are full to capacity when emptied, gives space for new to enter. Body vessel is compared to a waste bin overflowing with emotional pain and accumulating emotions. Once removed (transmuted) a sense of wellbeing and feelings of being alive follows, as Heart sings, bringing inner peace from inner transformation and new connections.
Power of 3: Stage one ONE-Love DILH
-
a switch-on
to the authentic self
ONE Love Diamond Inguz LiGHt Healing, kick starts inner transformational processes; brings self-awakening with advanced skills. Improved personal development and energetic enhancements. No previous experience required

Webinar : ONE Love DILH
-
https://youtu.be/guWFtykXnHg

On Line training:
Includes methods for on line healing applications
Want to try it out ….FREE 30 min taster session
See website for monthly training dates:
Share evenings for extra practice and you time. 
Pack includes Manual, Certificate. Selenite: Free DVD: Free CD
CPD approved. CMA registered training
Save with Power of 3 Block booking
Spread the cost options admin fee applies.
  Stage ONE includes
Three HeARt chakra awakening: igniting'Sacred', 'Cosmic' and 'Galactic' HeARt's. Live from a Duel and Tri HeARt centre.
Switch on to Solar Chakra living.
Three unique skills and methods for individual and share with others
How to use selenite
Chakra enhancement and balancing
Grounding skills
Ascended Master Hilarion connection
Receive Quan Yin seeds of new beginnings
Sacred HeARt awakening and receive 'YIN' energy
Embody high vibrational gossamer energy
Connect Divine I AM presence.
Earth and environment support
New methods and skills to de-stress.
Stress and emotion are reduced, individual or client feels at peace, supported and loved.  An incredible package that goes on giving. All you need to do is turn up to receive abundance in two days! Methods to use for self or share with others. Benefits include 7-levels of clearing, jettisoning mutations from ages past with high vibrational enhancement from inside out. Changing life and transformational upshifts daily during workshop time.
*Online training : A quiet room, for training and recalibration. Somewhere to lie down, have blanket & pillow ready for inner transformation meditations. 
Other levels include:
Opalescence LiGHt Healing – opening Cosmic Heart – Tri-Heart
OMNI HeARt opening – Galactic Heart seals the Tri Heart centre with Galactic centre.

 
Ensuring readiness for the next stage of development. I suggest a three-month break of integration after Diamond Inguz LiGHt® Healing. Before training at stage 2. Opalescence™ to allow for full integration and achieve ultimate connections and abundance from the higher Solar Chakras etc.,
Checkout website for details : Book on line or contact office to book your place.
 
Block booking and spread the cost options for D.A.R.E Induction /foundation and Power of 3

On request you can pay in installments & deposit will secure your place.

(Refresher/Reviews are available at reduced cost - £210, contact for details).


Watch Video about Power of 3 Training



https://www.youtube.com/watch?v=6KwzRYdkEio&t=102s



Some reviews:


Spiritual make-over workshops and mentoring
Soul & Soul Psychology:  2-day Karma education course was so good, words cannot describe it.
Amazing what Joy achieved for each and every one of us on the course.
Life changing and I feel so thankful I had the opportunity to be part of such a loving and serene thing. The benefits I have felt are immense – I now want to live my life filled with child-like excitement about what is ahead for me.
My family have a much more positive and relaxed me to live with!
I would have no hesitation to recommend this course to anyone.
From Completing this course I am inspired to continue my spiritual growth and development, already I feel that I am a much more likeable and loving person to be around. I like me again!!!
Power of 3 personal and spiritual growth training
Many thanks for all the wonderful work you've done already, with me personally and in the Power of 3 training. The weekend course was both inspirational and revealing. I feel lighter and less burdened. Old thought patterns have a new perspectives which I know is due to the attendance and group transformation received .  Marion
Training packed full to bursting with love and knowledge – The whole design of the learning package is flexible to ,meeting so many requirements of individual.
Courses for self-learning and interest – backed by 100% support and guidance
Digital 'Power of 3 share' evenings to continue self-learning, receive, give and nurturing group advancements.   Sacha
Power of 3 Stage III
Gillian Fraser  I cannot find the words to describe the amazing improvements and wonderful changes that are still developing after this course. Releasing heavy old patterns and emotions transform the body and emotions to higher and higher levels. This truly changes lives.
Lots of clearing, lots of letting go on a deep level. I felt a deep peace. In previous courses it was a jump for joy feeling. This time much deeper, deeper inner knowing, I have  peace within me at all times.
I see the logic behind all of the Power of 3 courses now.
DIHL focuses on the lower chakras and helps to stabilise, clear out limitation etc., creating a basis for further changes.
Stage II Opalescence and Omni Heart stage III focused very much on the heart to clear dysfunctions out, open me up to receive and give love. Focused on clarity and balance and opening up to the higher chakras.  My personal and family relationships improved dramatically.
Looking back over the DIHL manual I see the depth of the material and content I did not fully realise at the time and now I have redoubled my practice to include these tools into my daily life.
Thanks for giving me these tools. I am very privileged to get them. All three stages have given me a wholeness not experienced previously.  Easy to use them and make my life run smoothly.
Previous Allonus courses helped me gain inner wisdom and clear away blockages. My life has changed in the outer world.
When I first attended Power of 3 (stage one (DILH) I had only 4 petals of love and most of my chakras were shut down in terms of function and action. I was not functioning very well. My life was limited.
After attending and learning all three stages I have 4,000,000,000 petals of love. What a change!
Spiritual makeover does not explain what you receive from Power of 3.
Amazing thank you Joy
Share
View full details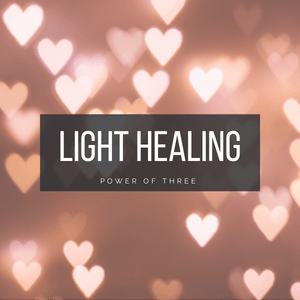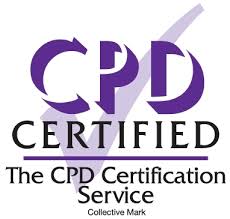 Image with text
Pair text with an image to focus on your chosen product, collection, or blog post. Add details on availability, style, or even provide a review.
Free Shipping

Pair text with an image to focus on your chosen product, collection, or blog post. Add details on availability, style, or even provide a review.

Hassle-Free Exchanges

Pair text with an image to focus on your chosen product, collection, or blog post. Add details on availability, style, or even provide a review.