Regular price
Sale price
£6.00 GBP
Unit price
per
Sale
Sold out
Joy Wisdom 'Birth, Trauma, Allergies & Jabs' DVDJoy Wisdom:
 Her background - aclinical Intuitive Body/Mind practitioner, Psychic Healer, Teacher and author of several books/CDs. Involved in spiritual global work for over two decades and teaching new practitioner techniques. Bringing in new information, ways of living, nurturing, changing and developing for the Aquarian age. Joy is also the founder of Dissolve and Resolve Emotions® (DARE™) a unique approach with Intuitive Practitioner Training, plus arange of new LiGHt Healing processes, including reconnection to the Atlantean Template, and Lotus Path Ascension programme, a full A-Z programme of ultimate spiritual development under the banner of
'ZEST of Life'® programme
.
www.allonus.co.uk

Joy is a sought after inspirational speaker, visionary educator and Healer and awarded 'Inspirational Woman of 2015' via Aspire Magazine. A clinical practitioner in her own right with nearly two decades of clinical experience with a range of clinical practices including Reflexology. Channelled the LiGht Healing programme via Quan Yin and Ascended Master Hilarion in 2007.   Founder of the Dissolve and Resolve Emotions (DARE) radical new health system.   Both launched in 2010 when the consciousness was high enough to receive.  An earth keeper and involved in planetary clearing and raising consciousness for the evolution of humanity since 1990s.
Joys experience and groundbreaking visions on birth trauma and children's allergies linking to emotional experiences and events.  Her antidotal evidence, identifying that ones birth process as part of the issue.    Essentially, foetal origins, coping strategies and emotional impacts have all been associated with the womb, mothers stress condition, affecting behaviour from frontal cortex and brain wiring, birth practices, allergies, panic attacks and sleeping disorders.
Carried on into teens and adulthood affecting well-being, general physical and psychological health.  Unfortunately the symptoms do not go away as predicted by medics, they just morph into other disorders, hidden aspects are hard to define with time, as the birth process is long forgotten, but in action and causing children's distress and vulnerability.  Joy wished she had known this when her son who had a quick birth was blighted by PTS/trauma, and woke each morning at 3.30am and nothing would pacify him. No help was at hand; no one knew how to help.  Many years later, through joys clinical training she has found some of those answers and added further techniques to help disable the trauma to allow for a happy and contented baby to sleep soundly.  Happy baby equals happy parents!  Something she advocates and trains professionals in.
Joy discusses her book
'Pregnancy and Birth A New Generation'
expanding the vision to women's and children's health in more depth, with a chapter on the pros and cons of breast feeding and dietary mismatches.  Oxytocin and the importance of bonding, Jabs and the hidden factors not discussed openly. Vaccinations are controversial in today's society, and Joy gives a balanced view of facts and options that are not openly displayed.  Highlighting various proven facts such as arthritis in children and teens are now being linked to the MMR.  How we are living on a time bomb waiting to go off, as mothers are not giving the immune protection to their offspring, due to the high use of jabs, being too reliant on vaccines for protection, instead of the natural inner protection from mothers internal condition.   She asks the question
–'Are we creating a society we don't like, through our lack of perception of birth and its consequences that affects us all in one way or another"? Books can be obtained via Allonus web site.  Amazon and all good bookshops
Share
View full details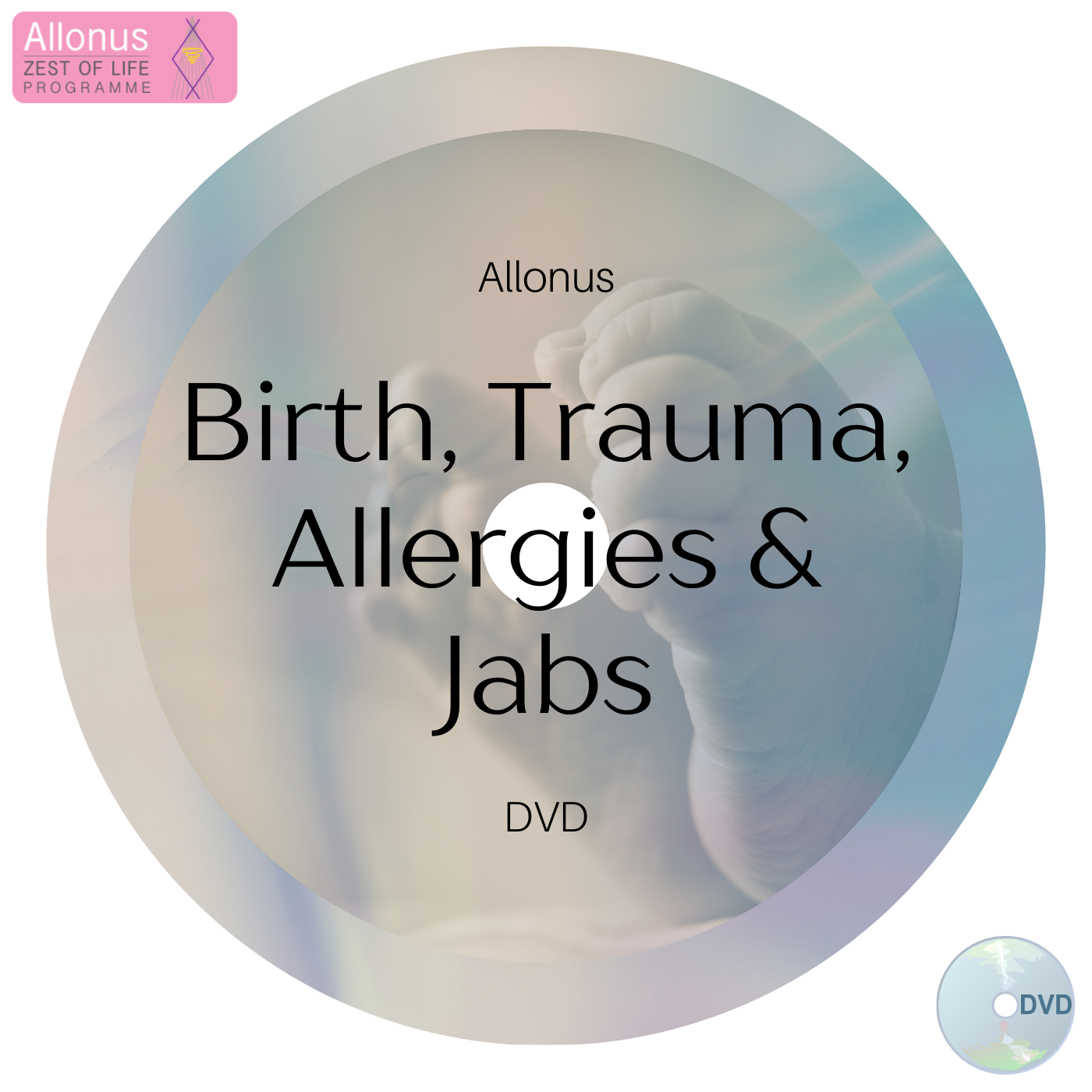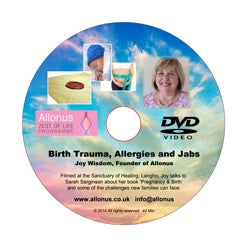 Image with text
Pair text with an image to focus on your chosen product, collection, or blog post. Add details on availability, style, or even provide a review.
Free Shipping

Pair text with an image to focus on your chosen product, collection, or blog post. Add details on availability, style, or even provide a review.

Hassle-Free Exchanges

Pair text with an image to focus on your chosen product, collection, or blog post. Add details on availability, style, or even provide a review.